Activities on Land
Things to Do – Adventures and Activities
There is plenty of light seasonal adventure, local culture and incredible tranquility to enjoy while visiting this empty stretch of beach as well as several day trips in the more developed tourist towns of Mal Pais and Samara for those who like to get out and explore.  Your hosts are on site to help plan all activities and make daily suggestions. Kick back, relax and play as much, or as little, as you like  – we will handle all of the details for you!
Activities & Packages are available during the High & Green Season, weather & space depending.
Some require a 20-minute to one-hour very scenic drive and are considered "Day Trips" to the neighboring towns of Mal Pais & Samara.
Prices subject to change.
---
ACTIVITIES ON LAND
Guided Nocturnal Hikes
A flashlight in hand and a bilingual guide by your side, you'll be led along forest trails on a two hour hike as you search for insects, reptiles, amphibians, mammals and more! The transition from day to night in the dry tropical forest is a powerful shift and a time when more than 60% of local wild life becomes active.
| | |
| --- | --- |
| RATES | INCLUDES |
| $35 US per person | Bilingual guide and walking stick rental. |
---
Guided Horseback Tours
A great way to explore the local forests, beach and hills guests enjoy a three-hour guided tour as they sit back and take in the beauty of this area. Incredible views, empty beaches and stunning sunsets are great back-drops to stroll through paradise.
| | |
| --- | --- |
| RATES | INCLUDES |
| $35 US per person | Horse rental, guide. |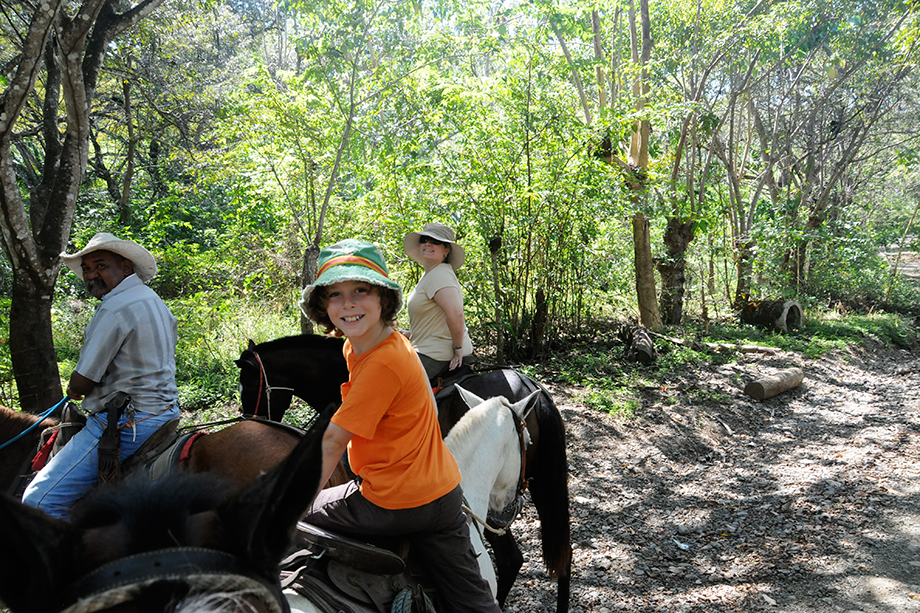 ---
Rio Blanco Waterfall Tour
This hike will take guests to a beautiful waterfall along the Rio Blanco where you will enjoy the pristine paradise and a refreshing swim in the clear crisp waters. A delicious picnic lunch is served in the dry tropical rainforest providing ample time to lounge and enjoy the solitude. Bring your binoculars and camera!
| | |
| --- | --- |
| RATES | Gear |
| Price depends on number in party, please inquire. | Bilingual guide, walking stick rental and gourmet picnic lunch. |
---
Cabo Blanco Nature Reserve
The Cabo Blanco Nature Reserve is located at the extreme southern tip of the Nicoya Peninsula and accessible via the "Beach Road" during the dry season, depending on the Tides. It is one of the most scenically beautiful areas of Costa Rica and holds a special place in the history of National Parks in Costa Rica as it was the country's first protected area, established in 1963. Due to the fact that the park is located in a transition area between the dry and wet forest, there is ample diversity in the flor and fauna as well as the local wildlife that enjoys the 1,172 hectares of protected and preserved lands.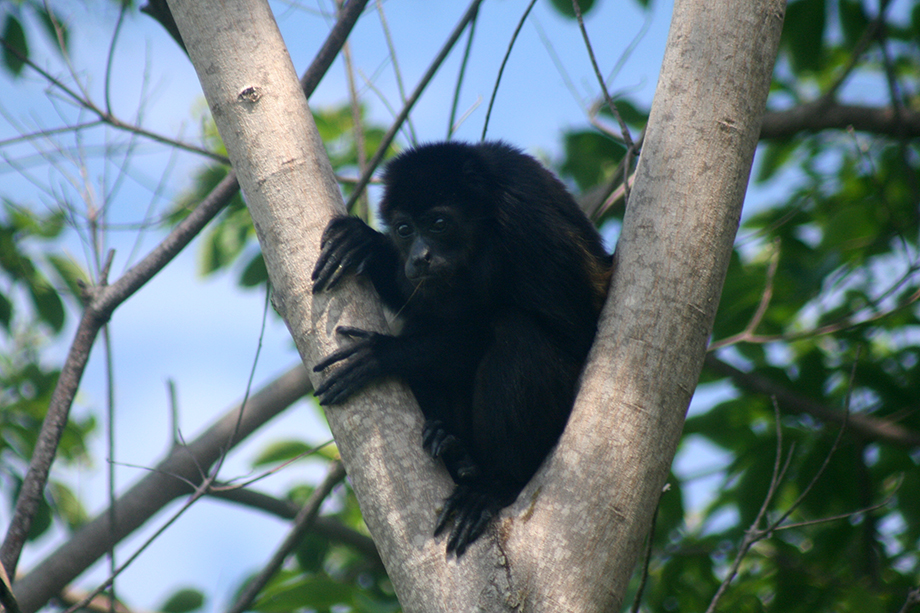 ---
Guided Birding Tours
The dry tropical rainforest of Guanacaste has abundance of wildlife and a variety can be seen and heard at any moment not only here on the property but in the overall area. Take a private guided tour through the trails of the hills in search of tropical species like Trogons , Toucans, Motmots, Antshrikes and Manakins or down by the estuary that abounds with Egrets, Herons, Kingfishers and numerous other birds and is also surrounded by dense mangroves where migrant Warblers and other songbirds can be found.
| | |
| --- | --- |
| RATES | INCLUDES |
| $35 US per person | Bilingual guide, walking stick rental and Cost Rica Birds Field Guide rental. |
---
Private Yoga Classes
Local instructor Kelly Jones is trained in Ashtanga, Hatha, Restorative Yoga, and most commonly teaches a Vinyasa Flow-styled class.  Private Yoga classes are available at Cristal Azul to all ages and all levels of practice. During the months of December through April, enjoy open Yoga classes on the beach at Locos Cocos! Yoga instructors visiting Cristal Azul will often host classes during their stay with us.
Rates vary, please inquire.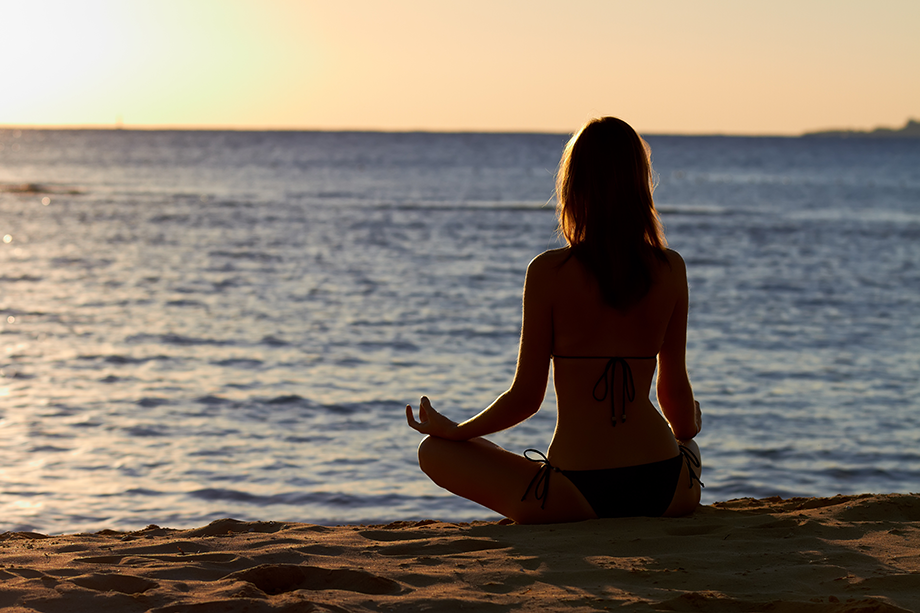 ---
Canopy Zip Line Tours
Soar through the trees and experience the tropical forest from the viewpoint of butterflies, monkeys, iguanas, birds, and the rest of the tree dwellers. A family-owned company with a commitment to the local community and environment has created a fun and interesting three-hour tour along 12 platforms and thrilling rappel to finish! Experienced guides, professional equipment and a commitment to "child-friendly" guiding providing safety and fun for everyone – even very small children. Enjoy a snack break while overlooking the ocean.
| | |
| --- | --- |
| RATES | INCLUDES |
| $60 US Adult / $40 US Children | Guide, equipment rental and snacks. |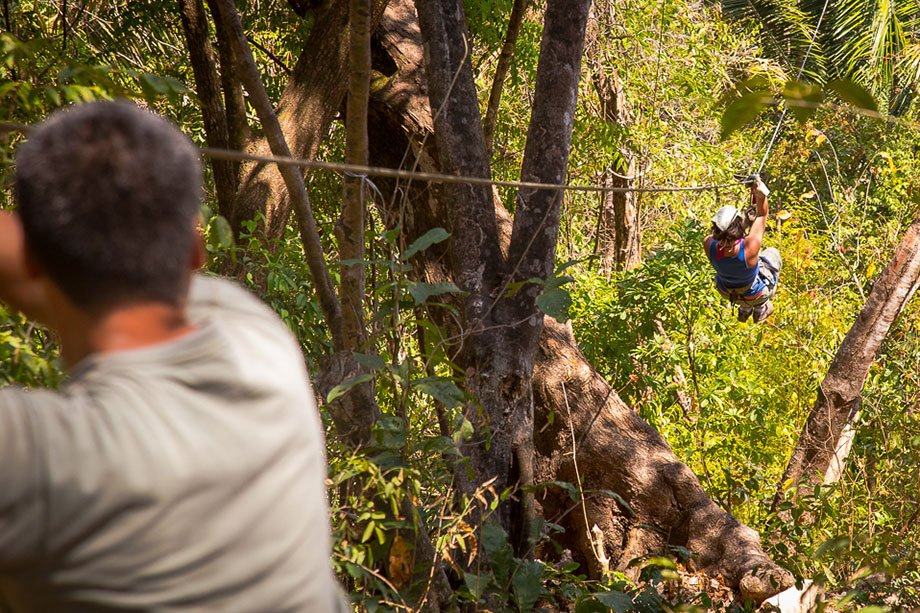 Guided ATV Tours
Explore the beautiful bay of Samara, visit the gorgeous beach of Playa Carrillo and immerse yourself into the tropical dry forests, open cattle fields, drive through lonely dirt roads, muddy paths and much more. Fun, adrenaline, adventure, laughs, sweat and tons of breathtaking scenery along the way are guarantee on this three hour tour.
| | |
| --- | --- |
| RATES | INCLUDES |
| $90 US for single / $120 US for double. Minimum two ATV's | Tour includes Bi-lingual Guide, cooler of cold drinks. Daily & Weekly rentals available |